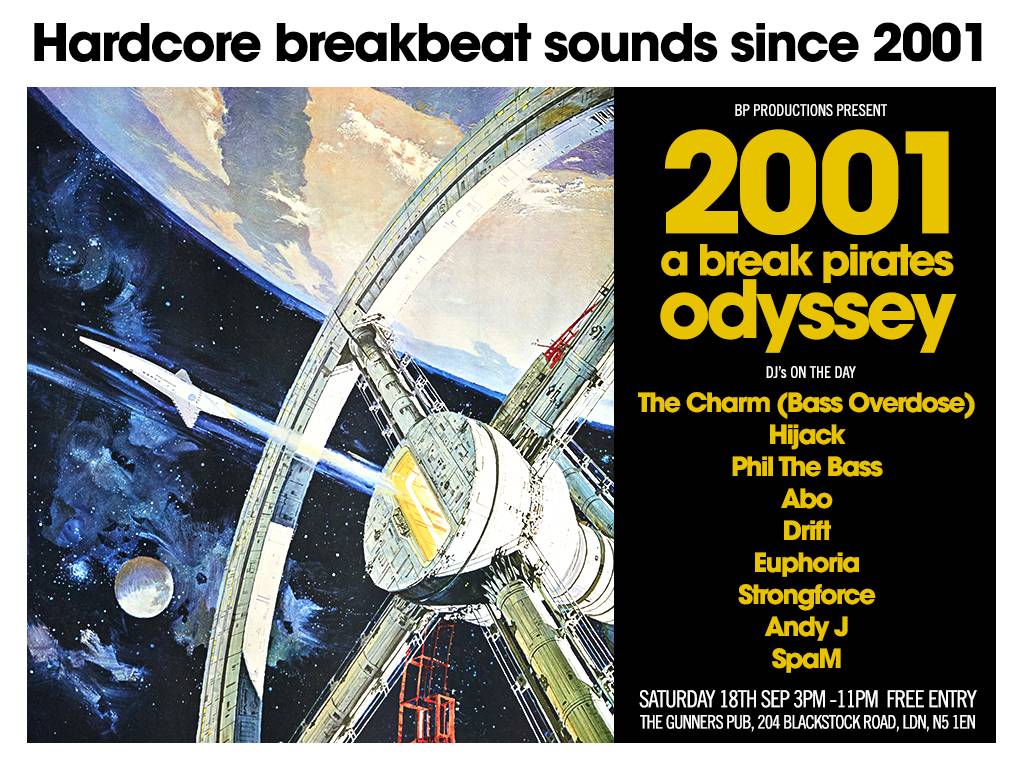 Join us as Break Pirates celebrate their 20th year of broadcasting with a special all-day event not to be missed! Taking place at The Gunners Pub in Highbury, London (just south of Finsbury Park). Come and join the party!
You'll hear a selection of your favourite station residents and guests playing the best in underground Oldskool Hardcore, Jungle, Drum & Bass and other breakbeat styles.
For those who haven't visited the venue before they offer plenty of inside space, a large beer garden and reasonably priced drinks. The closest Underground stations are Arsenal (7 mins walk) and Finsbury Park (11 mins walk).
DJs performing live:
* The Charm (Bass Overdose Records)
* Hijack
* Phil The Bass
* Abo
* Drift
* Euphoria
* Strongforce
* Andy J
* SpaM
Join the Facebook event
There are no replies made for this post yet.
Be one of the first to reply to this post!